Current Events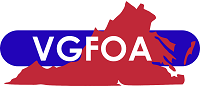 Present your Ideas with more Confidence and Impact!
Trainer: Kaisha McCrea, MBA - Career and Leadership Coach & Consultant
Tuesday-Wednesday, September 28-30
Morning Zoom sessions all three days – 9am-11am
6 CPEs
Come join our upcoming interactive webinars to increase your effectiveness and impact as a speaker and presenter! Public speaking can be challenging at times, and we will cover tips and strategies to reduce your stress and increase your confidence and results.
We will discuss these key areas to strengthen your facilitation and presentation skills:
Connecting more with your audience
Preparing for meetings and presentations
Addressing different learning styles & interests
Speaking with energy and impact
Managing your nervous energy & concerns
Maximizing location, movement, volume, time, and group dynamics
Asking impactful questions & sharing impactful information with audience